Bosba Panh - Composer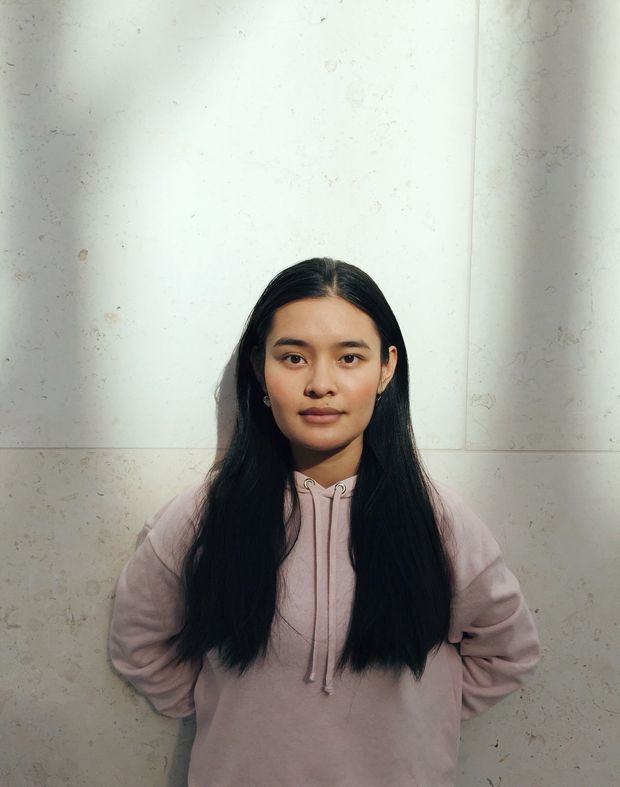 photo by David Norville. 2018.
 "One of Cambodia's true wonders"
(Nicky McGavin, journalist)
Bosba Panh has been in the performing arts world since the age of 8. An ambassador of Khmer culture, Bosba has performed with the best of Cambodia's master musicians and dancers who survived the Khmer Rouge genocide. Her career in Cambodia culminated in 2011 at Angkor Wat, the 13th-century UNESCO heritage site of temples and palaces. This concert for 2,000 was praised as "One of Cambodia's most spectacular music events to date" (Asia Life Magazine). Her years in Cambodia produced 3 CDs, 5 singles and 3 DVDs. Her Facebook page draws more than 169,000 followers and her 50+ YouTube videos have attracted more than half a million viewers.
Lacking opportunities for professional training in post-conflict Cambodia, in 2012, Bosba won a scholarship to the Walnut Hill School for the Arts (WHS), a performing arts high school in Boston, MA, affiliated with the New England Conservatory. She was majoring in vocal performance studies and classical composition and was a chorister in the NEC Youth Chorale, NEC Camerata and NEC Young Women's Chorale (Tourjée Singers) under Jonathan Richter. Her studio teachers at Walnut Hill were Whitman Brown, Debra Parker and Angela Gooch.
In 2015, Bosba joined the prestigious New England Conservatory of Music in Boston as a composer. She studied with Michael Gandolfi and Ken Schaphorst, and was a chorister in the NEC Chamber Singers under Erica Washburn. She graduated summa cum laude in 2019, with a minor in history. Her thesis focused on the commodification of art in post-genocide Cambodian society. After a gap year in Paris working as a researcher, she now studies with Richard Causton at the University of Cambridge. She is the grateful recipient of the Fondation Bay Music Studentship and Cambridge Trust European Scholarship.
Committed to building an inclusive environment, Bosba supports charities in Cambodia through concerts (Angkor Hospital for Children, clean water initiatives) and held leadership positions during high school and college years. At Cambridge, she serves as the elected postgraduate academic representative for the Faculty of Music, socials officers for the Southeast Asian Society and is a member of the Queens' College Strategic Working Group. She was an elected international students representative and music students representative at Walnut Hill School for the Arts. At NEC, she held the positions of student senator, member of the student council and co-founder of the Asian Students Association. From 2009 to 2011, Bosba was part of the Cambodian Olympic Judo Team and triple national champion of the 48kg-52kg category. 
Outside of composition, Bosba has interests in cooking, birds, arts management, cultural equity, and creating a safe and positive workplace culture. Her life project aims to contribute to the development of music education in Southeast Asia and mentor musicians from developing countries.
Bosba comes from a traditional family of artists with two brothers, Panhlauv and Sibxy. She is the niece of award-winning filmmaker Rithy Panh, a nominee for the 2014 Academy Awards and several times awardee of the Cannes Film Festival.
Bosba identifies herself as a Cambodian raised, Western-educated composer.
https://www.linkedin.com/in/bosbapanh/